LIN & CAN Tools for
test and Production

Welcome to Lipowsky Industrie-Elektronik
Our LIN and CAN bus simulators of the Baby-LIN family are proven solutions for controlling vehicle components (ECU's) in the field of testing and production.
No matter if an endurance test, climate test or an EOL (EndOfLine) application is required, with the freely configurable Baby-LIN systems, sensors, actuators, ambient light modules, centre consoles, door panels, steering wheels and much more can be reliably connected to your automation and measuring equipment.
With the LINWorks software supplied, you can configure the BabyLIN system yourself, or you can commission us to do this as an engineering project. Through numerous such projects, we are very familiar with the user perspective.
We know many of your topics and problems from our own experience. These experiences and the feedback from our customers are the impetus for the constant further development of our products.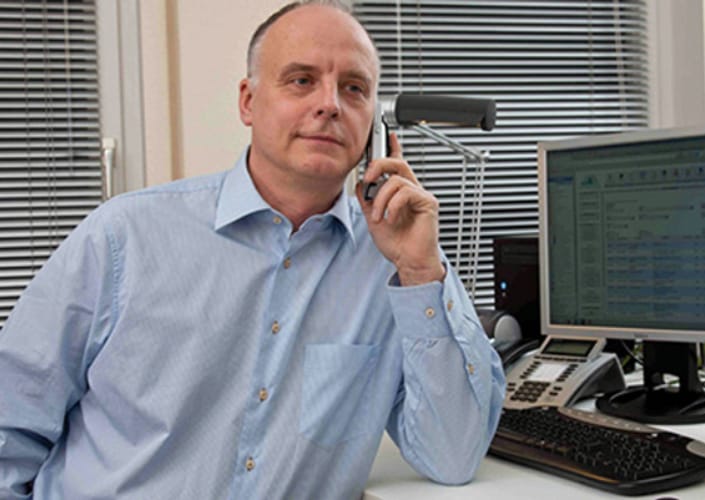 "Our job is not done until our customers are satisfied"
Andreas Lipowsky
customer samples
evaluated
Product comparison
Learn more about our products
The various Baby-LIN products are optimised for specific applications. The choice depends on how you want the system to integrate into your environment.
All systems offer a PC connection (either USB or Ethernet), some offer digital inputs and outputs or an Ethernet interface for connection to a PLC.
Further variants with keys and display allow the realisation of PC-independent manual control units, e.g. for a manual test station or a rework station.
All products are application platforms that are adapted to the respective vehicle component by creating a SDF (SessionDescriptionFile) configuration .
Starting from a LDF (LIN Description File) for LIN or DBC (Vector Data Base) for CAN a residual bus simulation can be configured.
In addition, diagnostic protocols such as DTL, ISO-TP and UDS, as well as freely programmable test sequences are also supported.
You can create the SDF by yourself with the LINWork software, which is included in the scope of delivery at no additional cost.
Alternatively, many customers use the option to have the SDF creation done by our engineering support. Due to our great experience we can do this with fixed deadlines and costs and you can concentrate on other project tasks.

Do you have questions about our products?
We will gladly answer them.
Contact us